Water Blasting Services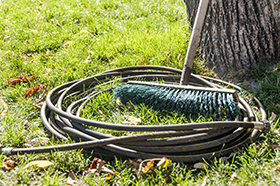 Our team can water blast slippery paths, decks and driveways. This will give your outdoor area a fresh look and also effectively remove any moss build-up.
A free quote on site is provided by our team leader who can arrange to visit you for a free consultation about our water blasting service.
Consider asking us to look after your garden, and domestic cleaning tasks as well.
We're available to clean your outdoor areas in the Manawatu (Feilding and Palmerston North and surrounding districts), along the Kapiti Coast, in the Hutt Valley from Upper Hutt to Petone and Eastbourne, and in Wellington and Christchurch cities and suburbs.