Spring clean my home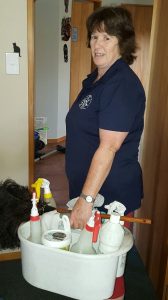 There could be a number of reasons for wanting spring cleaning at your home:
you're selling your house and you want it to be at its best for viewing
an estate sale
it's the end of a tenancy or lease; you're moving out and the place needs a thorough clean
the place you're moving into could do with some TLC
you're hosting an important occasion
your home could just do with a thorough refresh from stem to stern!
Let us take care of this potentially difficult job for you. We have a comprehensive menu of tasks for you to choose from when your home needs a proper spring clean, or when you're moving out – or moving in! We can tailor the service to your exact needs, during any season.
We offer our professional spring cleaning services across all our regions: Hamilton, Feilding, Palmerston North, Wellington, Kapiti Coast, Hutt Valley, and Christchurch.
As well as this spring clean service, we also offer regular home cleaning to keep your place spic and span all the time.
What does our spring cleaning involve?
Whether your home is small or large, we can thoroughly spring clean the living areas, bathrooms and kitchen. General tasks we can undertake include dusting all surfaces, vacuuming or mopping floors, stairs and soft furniture, cleaning window sills and frames, venetian blinds, and skirting boards, and removing cobwebs.
In the kitchen, we can undertake general cleaning of all surfaces, doors, and oven tops, as well as focusing on the inside of cupboards, the fridge, oven, and microwave, and clean those tricky areas behind the fridge and oven as well. We can make sure the laundry is sparkling, and hygienically clean the washing machine and tub. We'll be able to clean your windows both inside and out.
Use our spring cleaning order form
Simply complete the relevant areas of the checklist and submit it. Our administration team will contact you and give you a fixed quote, confirming the service's details by the end of the next business day.
Testimonials